From Heinz's ketchup-caviars to Urban Vision's anti-pollution fabric, here are some things that made us say "That's interesting" in the studio this week.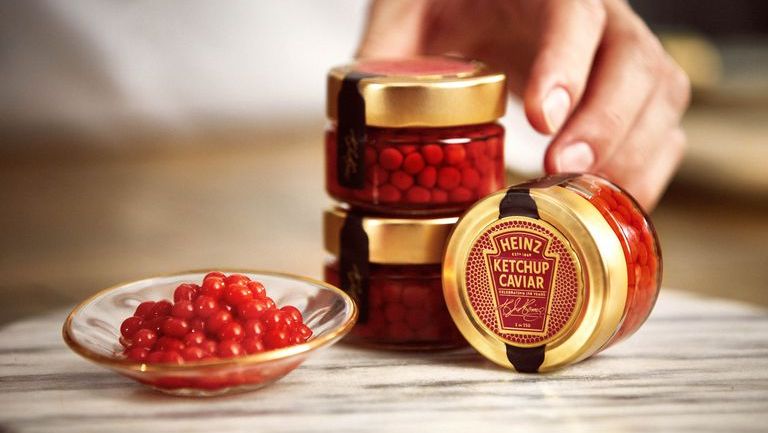 Happy Valen-HEINZ!
The established condiment brand Heinz is reimagining this Valentine's day with a little bit of fun on the side. 150 jars of ketchup-caviars were given to the lucky people who responded to the related tweet. No purchases needed. After all, love is free, love is kind.
Have a look for the little pearls of ketchup here
Breath of Fresh Air.
Urban Vision has introduced a cutting edge technology, in the form of a special fabric with nano–molecule activated core. It is designed to reduce pollution from buildings and vehicles and improve local air quality. These air-cleaning billboards were put on trial in Milan, Rome and London, the most polluted cities of Europe. In London's Leicester Square alone, emissions of more than 65,000 cars were absorbed in 15 days.
Take a look here
 Guilt-free, period.
Thinx, the innovative brand that gave us the period panties, is currently on a new sustainability mission. Meet re.t.a, the first FDA-approved reusable tampon applicator. Re.t.a aims to replace single-use tampon applicators with its BPA free convenient design.
Upgrade your period here
Phygital Steps.
Nike is once again pushing the limits of retail to provide a data-driven, holistic experience. SNKRS Atlanta, a retail space specially designed for the users of the Nike SNKRS mobile app, has just been launched. It will carry limited-edition shoes as well as the SNKRS range.
Scan the code and get your kicks here