Less Is More
11 minute read
The fourth article of Earth Matters explores the different ways brands can persuade consumers to change their habits and use less, through strategies such as swapping to an appealing service-based model, using the power of persuasion, and ensuring the sustainable option is the easier choice.
Sustainability was first defined in 1987 in the UN Our Common Future Report as "development that meets the needs of the present without compromising the ability of future generations to meet their own needs."[1]
So far, we have consumed too much and continue to do so.
And here is exactly how much: Earth Overshoot Day marks when humanity's annual demand on nature exceeds what the planet's ecosystems can regenerate. Since calculations began, the Day has been brought forward each year, a clear indication that we are continuing to consume more and at a greater pace. In 2019, it was on 29 July, the earliest ever. (We're wondering if 2020 might be the first time it is delayed, due to the Covid-19 crisis and slow down… Watch this space.)[2]
What this means is that currently, humanity is using Mother Nature's resources 1.75 times faster than her ecosystems can regenerate.[3]
So although actions like replacing non-renewable resources with sustainable ones and improving recycling and waste management systems are crucial, it won't be enough. We need to learn to consume less.
And we know this. As we outlined in the first edition of Earth Matters – where we covered the differences in generational attitudes to sustainability – to limit global warming, the youngest generations will have a lifetime carbon budget that is almost 90% lower than someone born in 1950.[4]
Consumers are becoming increasingly aware of how their consumption behaviour affects the health of our planet. And people do want to use less… But there is still an action-intention gap.
An action-intention gap is the difference between what consumers want to do and what they actually do. The reasons behind the gap are complex, from costs to ingrained habits, but a recent survey by the Harvard Business Review found that, although 65% of consumers want to buy more purpose-driven brands, only 26% actually do,[5] and Unilever estimates that 70% of their products' greenhouse gas footprint is determined after purchase, in the way that consumers use and dispose of them.[6]
There is a clear opportunity for brands to lead the way in helping consumers close the action-intention gap, reduce consumption, and reward them with an equally (if not more) satisfying experience.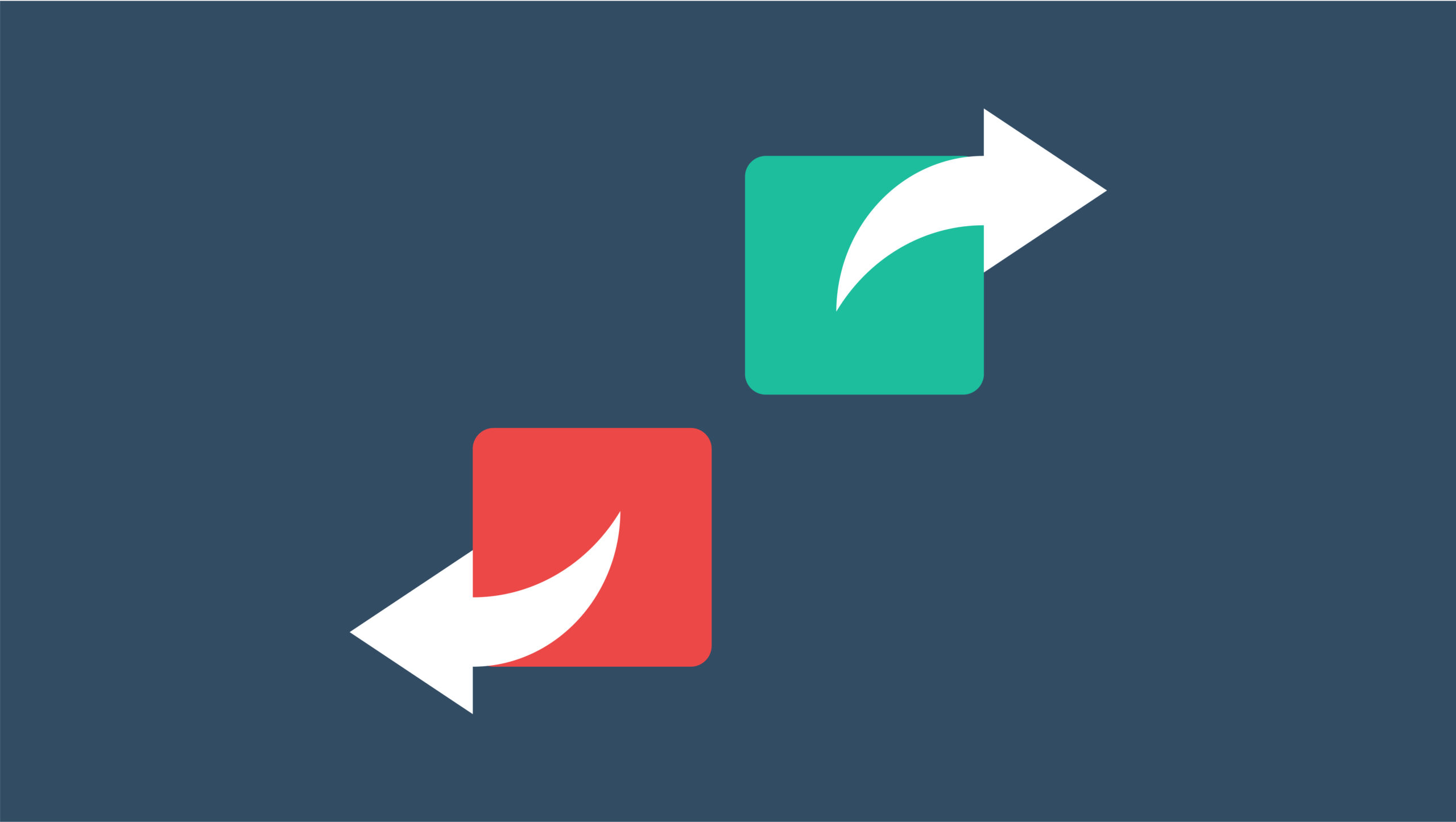 Service swap
Buying and owning new things is a relatively recent (and unsustainable) trend, built on the back of the prosperity and availability of credit in the first half of the 20thcentury.[7] But research has shown that the younger generations – Millennials and Gen Z – have a different perspective, valuing access over ownership.[8] Increasingly, they are turning to sharing or renting to access the products and services they truly want and need at a specific moment in time.
When supported by the same level of quality, curation and aesthetic appeal as the brand new equivalent, sharing services can provide better customer value and access to products and services. And they are more sustainable, because the same "item" can serve its purpose several times, for different consumers.
Rented flat(pack)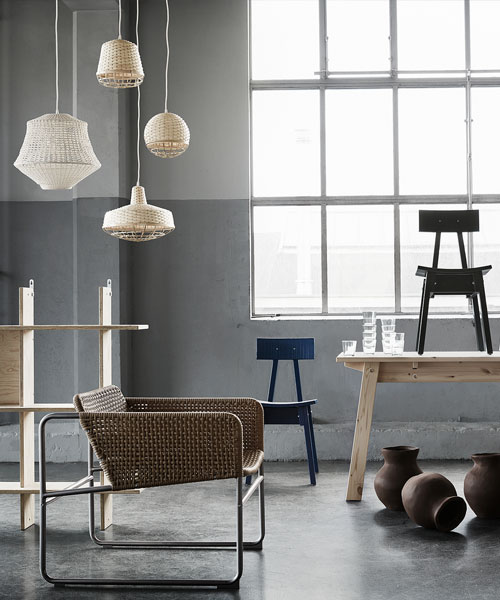 In line with their ambition to become a circular, climate positive business by 2030, and following extensive consumer research, Ikea aims to develop a subscription-based leasing model for its products. It will maintain ownership of the pieces, ensure reuse as many times as possible and, at end of life, ensure they close the loop by recycling the material and components. The model will be tested in 30 countries later this year.
Borrowed booths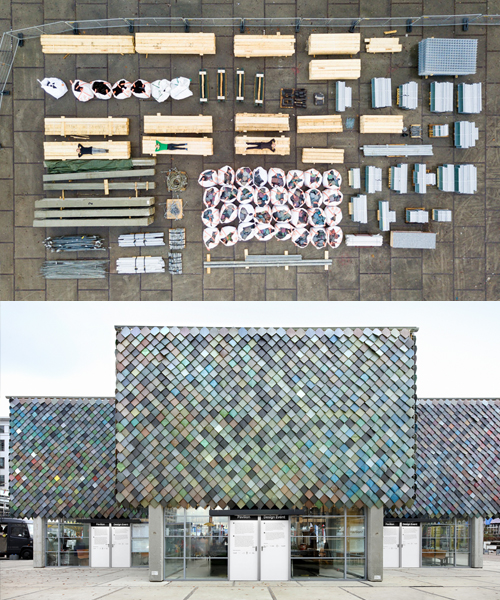 On the B2B side, Dutch studio Overtreders W specialises in temporary structures for trade fairs that are made entirely out of loaned and rented resources. After each event, materials are returned to the original owners (businesses and citizens) in mint condition. For example, they designed a booth for a real estate fair featuring a giant chandelier made from 1,600 TL-light reflectors, borrowed from an urban mining organisation.
Good cuppas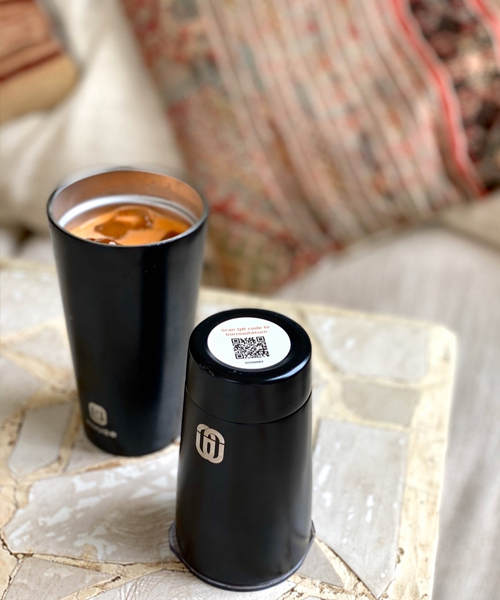 The service model can work also when it covers both B2B and B2C. Indonesian brand Muuse partners with cafes, providing them with infinitely reusable, stainless steel cups. Consumers can use them for free, provided they return them to any of the drop off points, which can be located via the QR code at the bottom of the cup. Muuse is responsible for collecting the used cups and providing the cafes with a cleaned and sanitised set.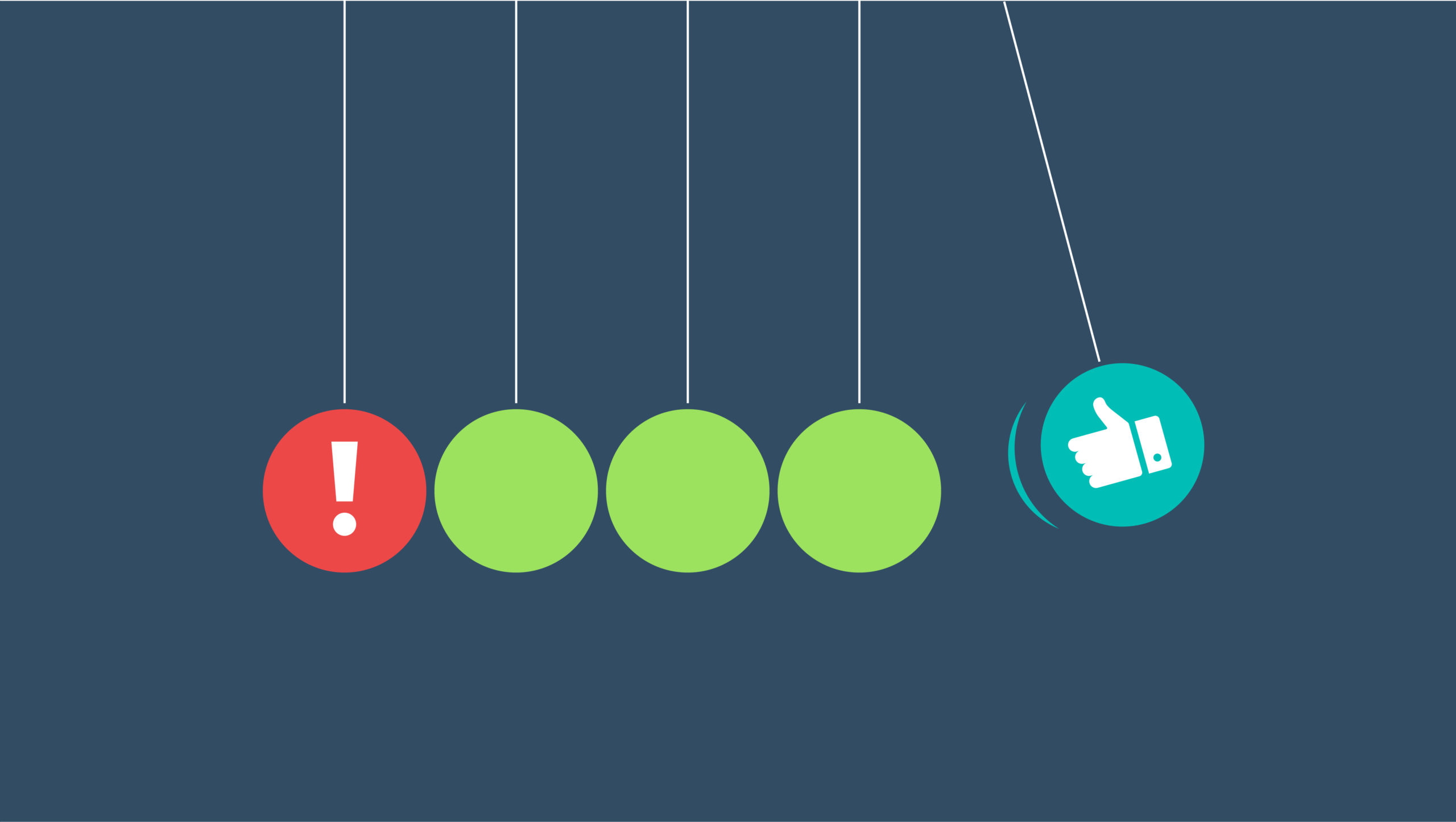 Compelling cases
Persuading consumers to switch to using less or breaking an unsustainable habit can be difficult, and the way in which brands communicate with their consumers can have a huge effect on the efficacy of the message.
Research has found that both emotional and rational arguments can be successful. People are more likely to change behaviour when it results in a positive feeling.[9] Using guilt can also be successful, but it is more complicated and may not always have the desired end result.[10] And a rational appeal can be an effective persuasion technique, especially if it is backed up with other consumer benefits, such as cost savings.[11]
Heart and head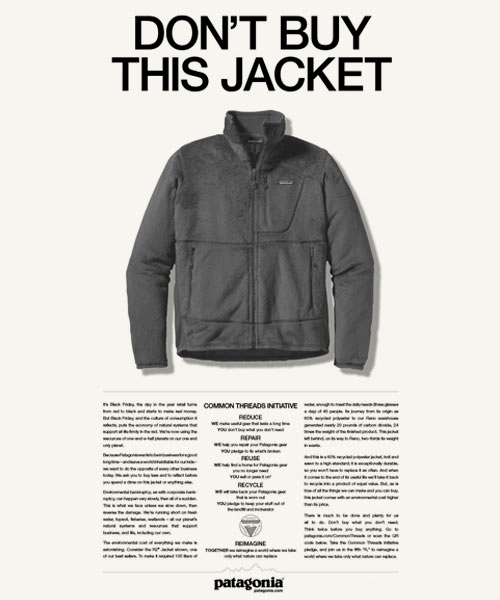 A classic example is Patagonia in 2011: during the Black Friday Sales, the brand launched their successful "Don't Buy This Jacket" campaign. The aim was to get consumers to make conscious purchase decisions. In the ad campaign Patagonia put forward a persuasive argument, emotively explaining the reasons not to buy, backed up with rational statistics on the amount of resources it takes to manufacture one of their most popular jackets.
Patagonia, Don't Buy This Jacket
The shock factor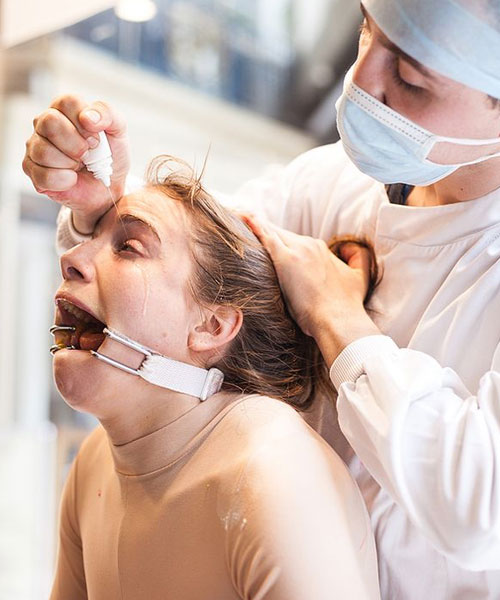 Lush are known for their shocking and high impact marketing campaigns and, in 2018, they held a live demonstration of animal testing on a performance artist in their Regent Street shop. Their commitment to sustainable practices and animal welfare is seen throughout their range of vegan products with sustainable packaging. However, although the message certainly comes through loud and clear, Lush's approach may also be too divisive.
Softly does it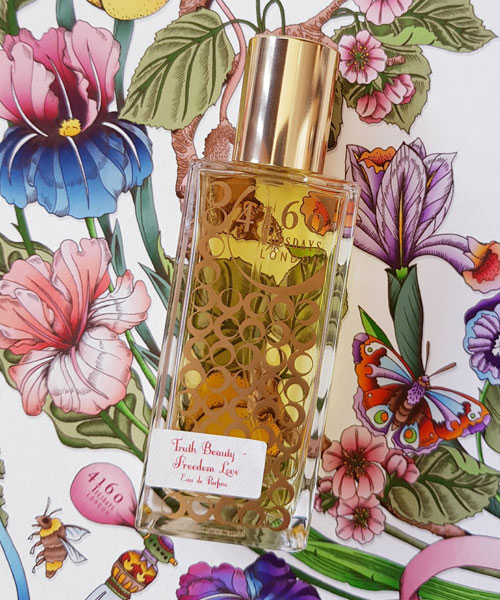 Founded by Sarah McCartney (an ex-Lush employee), London perfumery 4160 Tuesdays has a very different approach to persuasion. A low-key mission statement describes the extensive steps they are taking to be more sustainable. In addition to this, the brand incentivises customers to reuse parts of the perfume bottles by offering a five percent discount if they buy a bottle without a cap and ten percent off if they buy without a pump.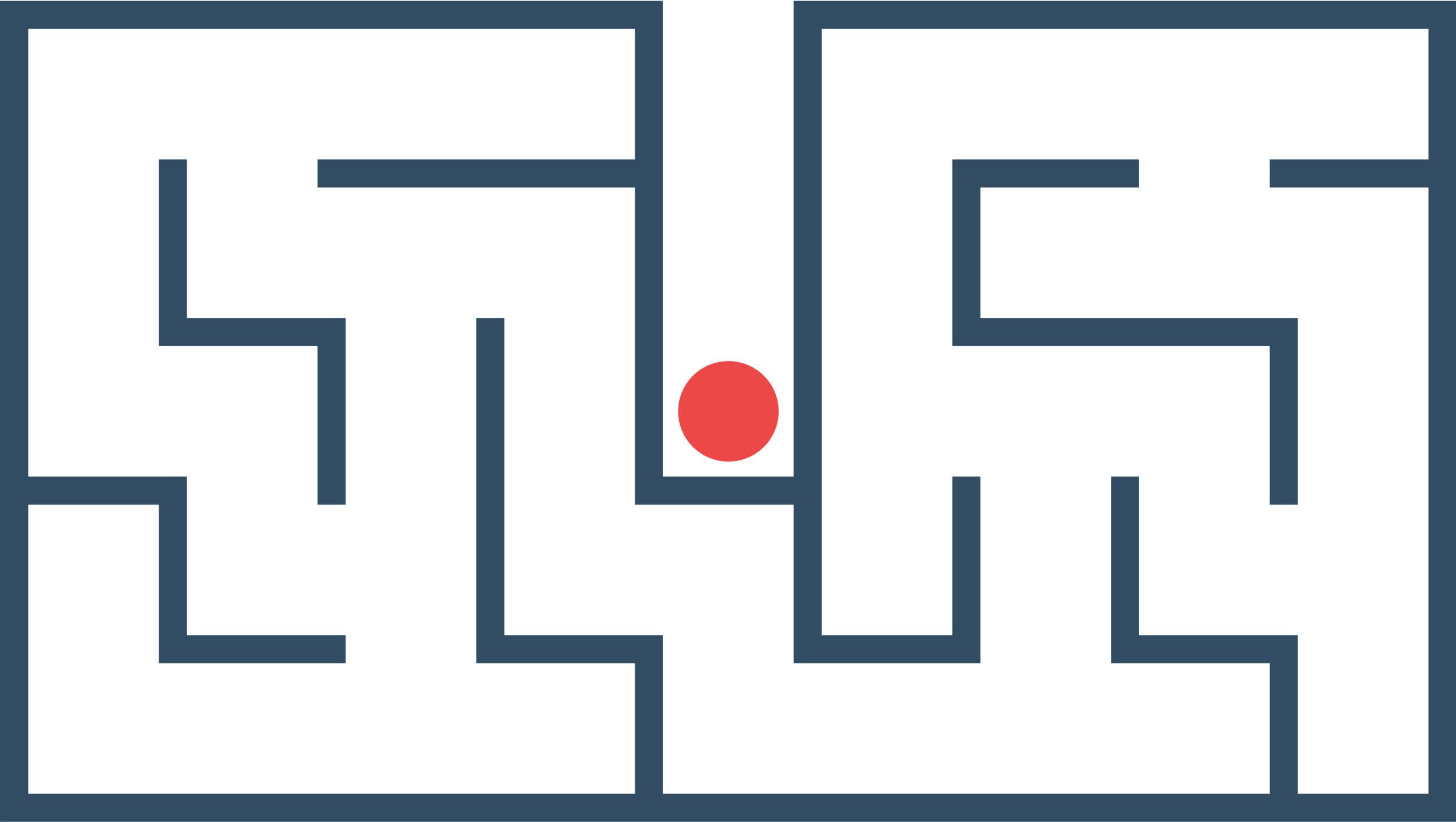 Positive push
Brilliantly crafted marketing messages that appeal to the head and heart can be very persuasive. But one of the most effective ways to get consumers to change their habits in the long term is nudging, or making the sustainable option the easier choice.
Research has shown that humans are wired to take the path of least resistance and brands can help their customers use less by ensuring the right choice is easier to make than the bad choice.
Examples of sustainable opt-out/opt-in nudging can be seen across categories: for example, in hospitality, customers now have to ask for a drinking straw;[12] in banking, consumers have to request to receive a paper copy of statements; and, in fashion, brands like Uniqlo and GU now charge for paper shopping bags.
Making eco-friendly selection the default is a quick win when looking to influence consumer adoption. However, one of the main factors affecting green purchases is the perception that eco-products and services are of poorer quality, with an inferior experience.[13]
To counter this, brands are showing their customers greener products and services can be high quality, with an enhanced experience that matches or exceeds those of less sustainable offerings.
Digital delight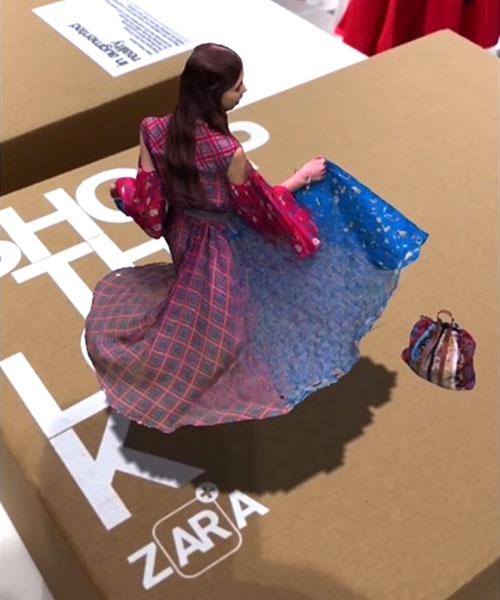 Reducing packaging to cut waste could lead to a dull, forgettable unboxing experience, so Zara used technology to create an exciting, enhanced engagement moment without resorting to extra materials. During the Augmented Reality campaign, customers could point their phone camera at a delivery package to reveal a magical visual of a model twirling around, sporting the new collection on top of the box.
Minimalist masterpiece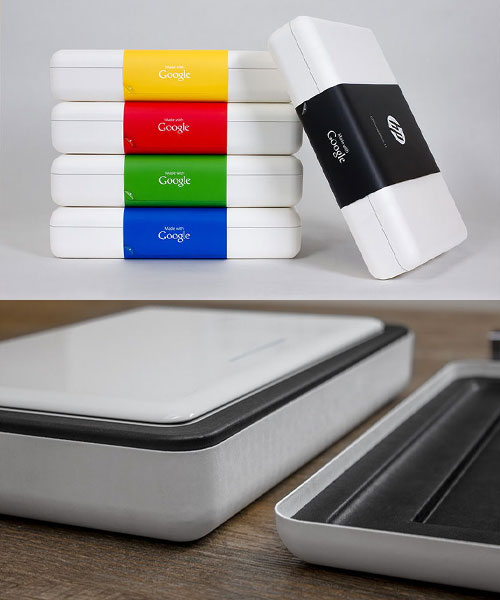 The HP Chromebook is an affordable device targeted at lower income consumers. But that does not mean its experience is any less green or considered. The packaging design provides maximum protection from factory to consumer, it has a sleek, minimalist, contemporary aesthetic, and it utilises sustainable materials such as compostable potato-based pulp to minimise environmental impact.
Stylish and sustainable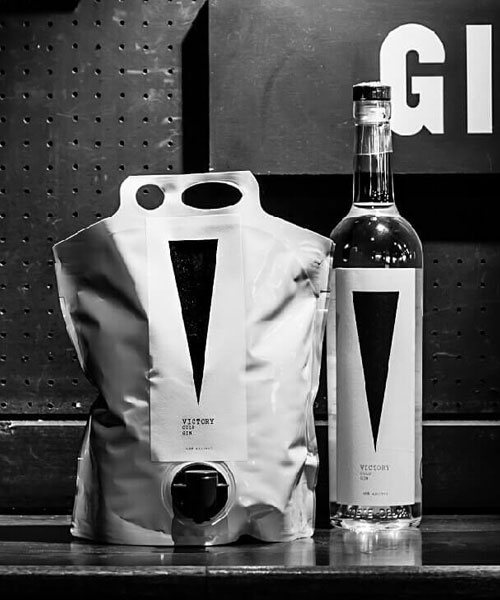 Victory, an award winning distillery, delivers its high quality, cold-distilled gin in sustainable packaging, both on- and off-trade. Bars and restaurants receive recyclable 20 litre kegs of gin, with a weight saving of 20kg. And the at home refillable gin service pairs a stylish, minimal bottle design with refillable, plastic-free eco-pouches, showing that quality and sustainability go hand in hand.

The case for sustainability and using less is likely to resonate differently in a post-Coronavirus world. We have been forced to slow down, to produce and consume less. As a result, we have already seen a reduction in air pollution in a number of cities worldwide.[14] It's a chance for brands to rethink their offer, to re-evaluate the meaning of "the needs of the present" and deliver true value and quality for people and planet.