After a big build up, MAP Live has finally been and gone. While we're still feeling inspired by our brilliant guest speakers and fantastic client guests, we wanted to share with you some key features that had us all feeling informed and downright inspired.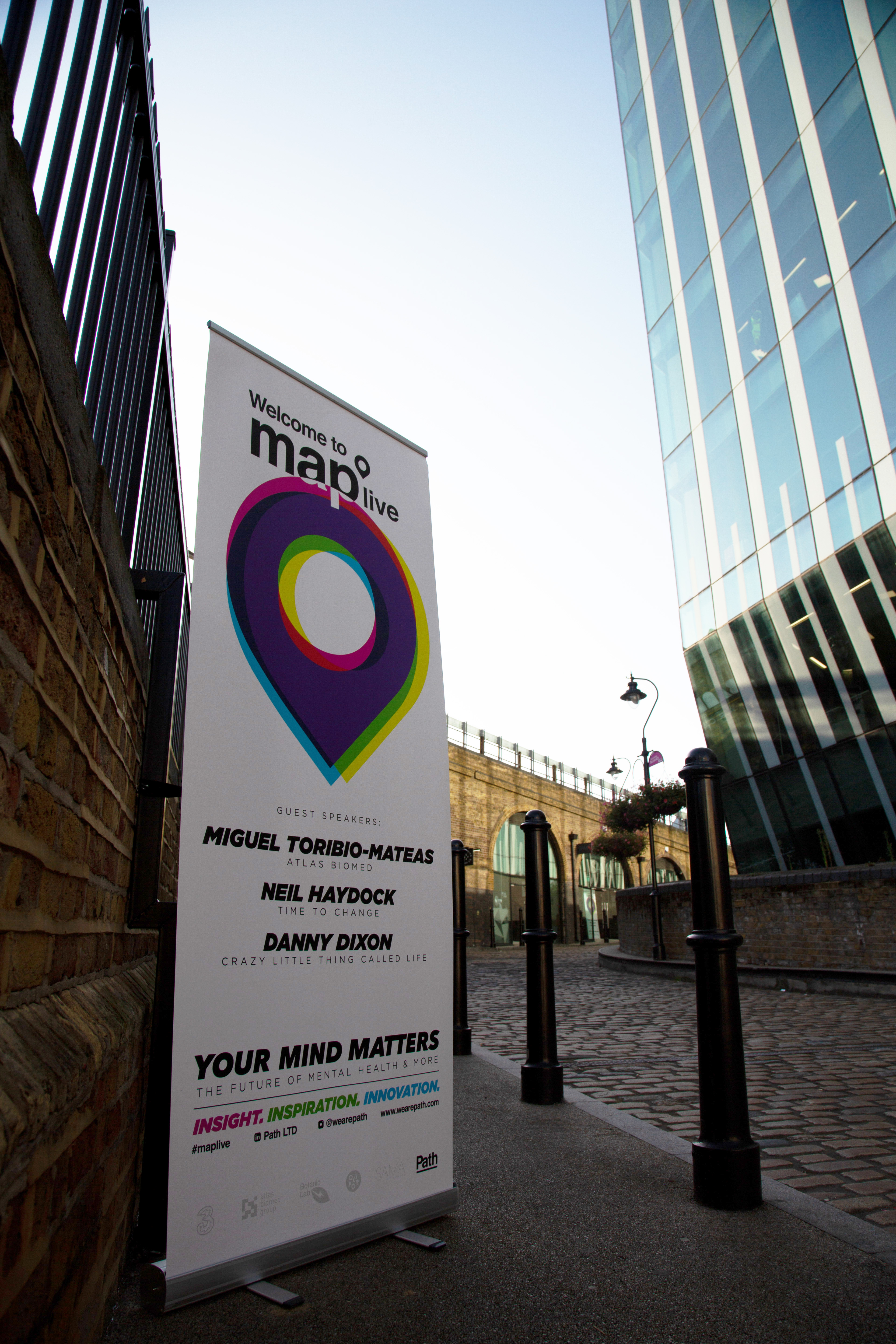 Trust your gut.
Most of us know that a healthy gut can help lead to an overall healthy wellbeing – but did you know that personalising your diet and lifestyle to suit your specific gut microbiomes can actually improve your mental health? Not just because you may feel better, but because digesting the right foods actually helps neuroplasticity in the brain, allowing better connectivity – reducing anxiety and depressive moods and boosting creativity levels and focus. We all left feeling as smart as scientists, thanks to (real) Neuroscientist Miguel and the team at Atlas Biomed.
It's time to change.
Thanks to champions like Neil Haydock, employers can no longer ignore the mental wellbeing of their staff. He runs Time to Change, an organisation led by Mind and Rethink Mental Illness, who are proving thst a better work-life balance actually aids business business growth, and they are dedicated to supporting employers, schools and communities to help end the negative attitudes and behaviours towards people experiencing mental health problems.
Don't be a d*ck.
It might sound like a simple lesson, but it's part of a slightly more complicated system of rules. Danny Dixon is wonderfully frank, open and engaging. After finally opening up about his struggles with situational anxiety and depression, he realised that many people he knew – particularly the men in his life – were facing similar struggles. Since then, he started his incredible blog Crazy Little Thing Called Life, and has made it his goal to help people speak out, let go of toxic masculinity, and open up about their mental wellness.
Enjoy the experience.
After the presentation, guests were able to kick back and enjoy some their breakfast and coffee, while trying some of the exclusive features available to try. This included an ASMR Station, cognitive-behavioural therapy in the form of a worry/happy boxes and taking a look at the Atlas Biomed kits – featured wonderfully on their own levitation device.
Sample everything.
Never be afraid to try new things, like Dutch courage from Botanic Lab. This sweet tasting CBD drink left us all feeling relaxed and confident. The perfect addition to an insightful and inspirational morning. Plus, some guests even left with their own #instaworthy Olipop Tees.
Be our guest
With guests from companies such as Mars, Unilever, Bidfoods and independant drink entrepreneurs  to name a few, along with psychologists, scientists and mental wellbeing experts SAMA Bankside was brimming with enough knowledge and know how to make even the most expansive library jealous.
If you missed out on the big day, don't fear – MAP Live will return. In the meantime, if you're interested in the content featured, subscribe to our newsletter for regular updates and exclusive content from MAP: Your Mind Matters.  
Alternatively, please get in touch with our marketing team to pre-order a copy of the video-recording of the presentation, or better yet, we could come and present it live to you.
Please contact Natasha at natasha.vince@wearepath.com